Pocomoke Indian Nation
PLEASE NOTE: We are updating The Pocomoke Indian Nations website. Please check back for updated information expected by mid summer 2012.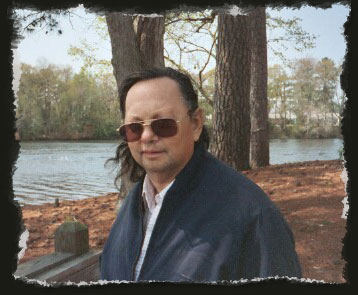 Aneen Brothers, Sisters, Friends, and Guests. Chief John, End of Trail,  Howard of the Pocomoke People welcomes you to the circle. May Mother Earth nourish you and may the Great Spirit guide you on the red road.
See our past by visiting A Brief History and find out about us now by stopping in at  Where We Are Today. Also on these pages you will find links to sites provided by our brothers and sisters from the Eastern Shore. We encourage you all to visit with them; as, you will also be welcome there.
On behalf of the Pocomoke Indian People, we wish to thank Kevin Gover, Assistant Secretary – Indian Affairs, for the Apology he gave to the Original People. We wish to thank him for his honesty and public admission. It was reminiscent of the "Apology Bill" signed by President Clinton to our Hawaiian brothers and sisters that we had the honor of welcoming to Turtle Island the 11th of August, 2000 in Washington, DC, for their Aloha March 2000. We hope that the States see what the Federal Government has done and begin to treat fairly all the people. Aho!

We wish to draw your attention to the Wellbriety Journey for Forgiveness to Visit Numerous Former Boarding School Sites. Beginning on May 16, 2009, White Bison Inc. will undertake a 40-day cross-country journey to bring awareness about the Native American Boarding School era in the U.S. The Journey is being undertaken in order to promote healing from the inter-generational trauma that still affects many American Indian and Alaska Native people in diverse ways. The Journey to the boarding school sites will begin on May 16, 2009 in Salem, Oregon at the Chemewa Indian School, and conclude on June 21, 2009 at the site of the former Carlisle Indian School in Carlisle, PA. The Journey itself will come to an end at the National Museum of the American Indian in Washington, DC on June 24, 2009.
Please visit our sister at eNativeSpirit.com for some exceptional Native art, jewelry, sculptures, dream catchers, and other wonderful items made with spirit and of the highest quality.
Please feel free to contact us at the E-Mail address Information@Pocomoke-Indian-Nation.org.
For general information or contact the tribal office at TribalOffice@Pocomoke-Indian-Nation.org.
You may contact our Clan Mothers using ClanMothers@Pocomoke-Indian-Nation.org.
You may contact us through SnailMail at the following address:
Pocomoke Indian Nation
P.O. Box 687
Mount Airy, MD 21771
A proud member of the: